So, let's say you're a Clickin' Mom or a card-carrying member of the National Association of Professional Child Photographers, and you want an edge on the competition when photographing children. Consider Phoxi Togs: They are squeaky toys that wrap around your lens; uncoil them and they can reach and tickle your diminutive subjects. It's a variation on the old duster-tickler trick that many child photographers of yore used in order to get a youngster's short-span attention just long enough to get the shot.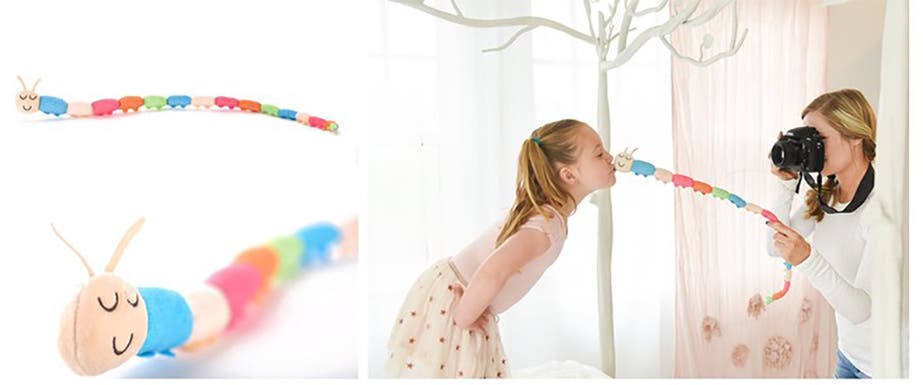 The concept is simple: It's colorful. It squeaks. It can be made to extend towards your subject so you can tickle their nose. Once you get the child's attention you pull back the toy and they will, in most cases, look at the camera. Since one of the greatest challenges of a children photographer is to get their subjects to make eye contact and to get them to smile. This handy gadget is designed to greatly improve your chances.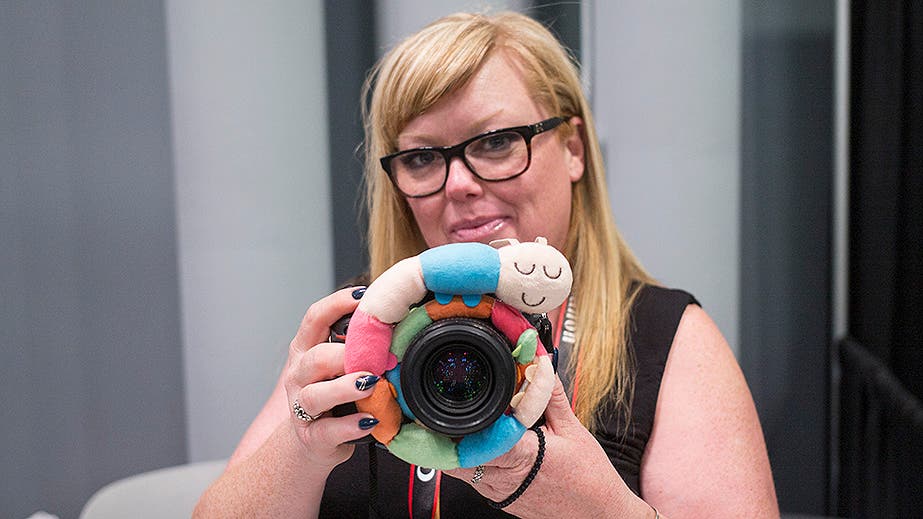 There are currently eight designs: Cat, snail, dinosaur, elephant, fish, monkey, and snail (the monkey seems to be the most popular). The design is simple and colorful, ideal for both younger children with developing vision and older ones. Each will be available direct from Phoxi, and possibly elsewhere soon, for $26.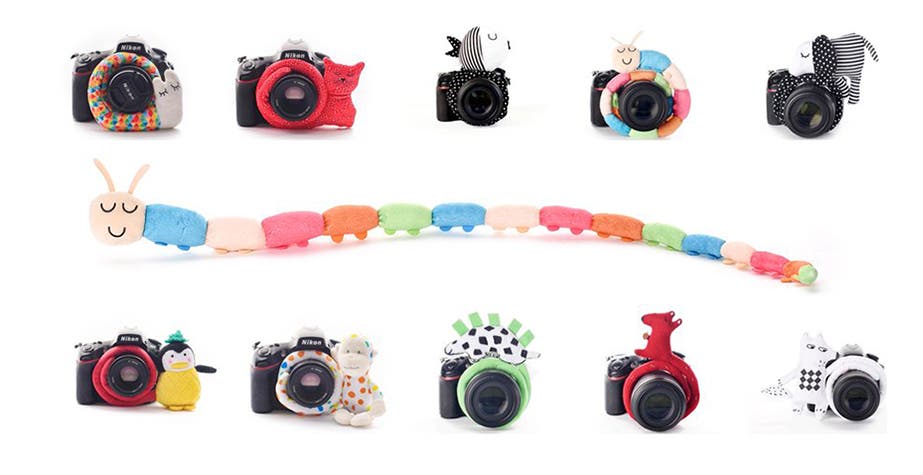 Designer Marie Murray says it works for pets, too.